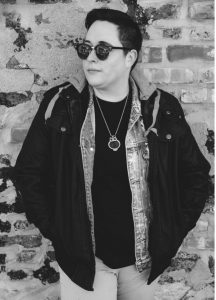 For what it's worth, you swept me up like I was dirt.
Those hips and lips on me that I use to love, now scorn and torn like a rug.
Images of me in those cracked reflections.
Standing in formation as you look me up and down in those Inspections.
You knew what I look like underneath those dress blues, but took away all those rights and my decisions,
I turned into a muse.
The dissection of my dignities, as you went before a judge and got off Scott-free.
The land of the free and home of the brave,
You left me bare-naked and afraid.
To serve as a sailor, with honor, courage, and commitment you see,
You took away my voice, my choice and my dignity.
The internal wounds like bullet holes,
bleed,
As I lay unconscious on that bed.
As I hear in the court room it read,
Not 1,
Not 2,
But 3 times,
Left me face down on that hotel bed.
To live out the rest of my time in a uniform,
That had a soul-less woman in a height-line.
Those scares are invisible you see,
But I'll be damned if I let that take over this beautiful soul and the womxn,
Sailor,
Artist I will be.
The nightmares will never go away,
But those demons I've laid at bay.
I am the Survivor,
And I chose to stay.
Samantha Fergus a United States Navy veteran of 6 years service as a culinary specialist/ cake decor on the USS Dwight D Eisenhower CVN 69 out of Norfolk and at Naval Base Kitsap in Silverdale, Washington. She is currently an entrepreneur, tattoo artist, student and Leader at #MVA. Samantha shares her story of MST while she was on board the Eisenhower during a pre-deployment out to sea inspection for Sexual Assault Awareness Month.
#VetsLikeUs #MinorityVets #HonorLGBTQTroops #WeServed #SheServed #MeTooMilitary #SAAM #PassMJIA